"Sangeet" the most fun and energetic wedding affair of all! Everyone loves a good sangeet, mostly because the process of preparing for this crazy event is just as fun as actual show time! It's the night that allows everyone to let loose and just have their own little crazy party, where everyone comes together for the ultimate dance-off or just a harmless exhibition of family talent.
Either way, it is, without a doubt, the one wedding adventure that tops everyone's list!
Having said that, it can be a little stressful deciding what songs to use to make this night as extravagant and memorable as planned!
So, if you're attending a bunch of Sangeets this year or throwing one yourself , here's a list of songs that should definitely make it to your playlist!
#1: Badri Ki Dulhania
Of course, this one is a no-brainer. Any sangeet would be incomplete without this perfect number starring Varun-Alia. It's like this song was made to be catered to your Sangeet needs! With such a great beat,  this song can be taken on by any age groups dancing in your Sangeet.
#2: The Humma Song
Popular in the 90s and popular today. This number is iconic and with the remake, it has only become more catchy one of the most heard and danced-to songs in history, there's no question about it being the second most important song in your list!
#3: Nachde Ne Saare
A relatively older song that undoubtedly did not receive the recognition it deserved!  It's the quintessential wedding song, which is upbeat and gives you an irreplaceable high! It's bright and just right for setting the mood.
#4: Galti Se Mistake
While selecting songs for your sangeet you need to make sure that you're considering all age groups. And you dare not underestimate the cute little heartthrobs who may range between 4-8 years! They deserve a spot on the stage as well to show off their amazing skills and have the audience in awe of their moves. For such an age group, "Galti Se Mistake" seems ideal! It's a formula for absolutely enchanting the audience.
#5: Laung Gawacha
An oldie but goodie! This has been a wedding staple for years, but it's about time someone revamped it. There's a remixed version of this crucial wedding favourite by Nucleya which will collectively impress the young and the old.
#6: Radha
We're talking about Radha from Jab Harry Met Sejal, unfortunately the movie didn't give us anything except a totally dance-worthy song! This song is the model pick for any girl group who is planning to perform and bust a few moves. It's got a nonpareil vibe in the right direction and is certain to get an evening going off on the right foot.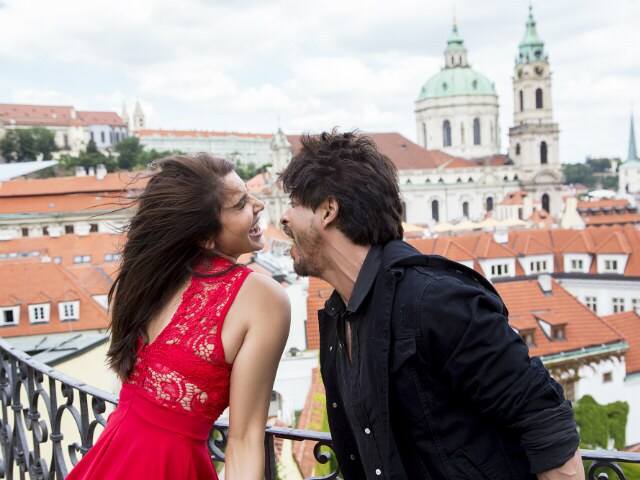 #7: The Break Up Song
Seems quite unlikely, we're aware! However, you can't ignore how it has become a crowd favourite and vital party need. It's not taboo to play the song and the tune will definitely make up for the inappropriate lyrics (for the occasion.)
These are our top picks for the curating the coolest sangeet this year! For more trend updates, beauty and life hacks keep checking out our blog.
Written By: Simran Shah