Pantone colour of the year
January 14, 2019
After the year of 'Ultra Violet' and the obsession with the galaxy, it's time to move on to a completely different color that's lively, natural, solid, vibrant yet mellow. Pantone Colour Institute released the color of the year 2019 and it's Living Coral, an "animating and life-affirming shade of orange with a golden undertone". Pantone has named it "living coral", which by association conjures images of dead coral, killed by warming seas. "Living Coral embraces us with warmth and nourishment to provide comfort and buoyancy in our continually shifting environment," reads a release from the company.
Are you ready to feel warm and fuzzy with the color out as the official color of the year? Brace yourselves to witness this hue in every inch and part of your 2019 now, from fashion & beauty to home decor, wedding decor to even new gadgets. Here are a few ways you can incorporate the color of the year in your life:
#1: Fashion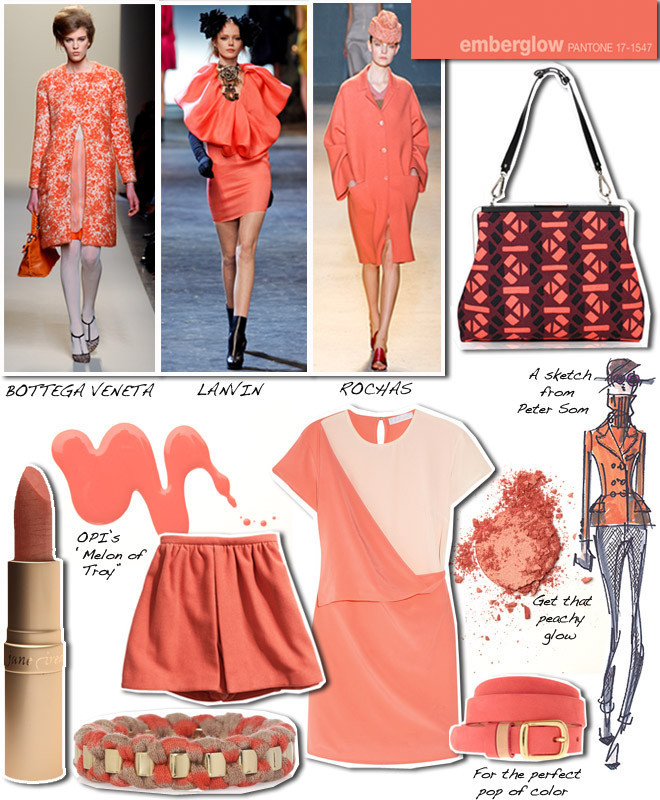 Instead of traditional and boring coral shaded tees, you can experiment and play around with the shade by opting for coral layers, chinos, hot pants, and floral printed dresses. There's no way you can go wrong with coral. You can even pair with red for a color blocking look! If millennial pink can go well with red, surely living coral will complement it as well.
#2: Makeup
With the inrush of various beauty trends, jazz up your vanity with shimmery coral eyeshadow, coral gloss, and nail paints. We spy with our little eye that Kylie is already in process of launching her next living coral palette, lip kits and highlighters. It is the next big thing and this color is such that it will suit any complexion, so it's a universally ideal color for all you make-up enthusiasts.
#3: Accessories
If wearing clothes in living coral is something that's a concern for you because we agree, the color is a little bright! Try accessorizing your look in that case by going living coral with handbags, footwear, sunglasses, scarves, earrings, and bracelets.
#4: Home decor
When it comes to home decor, invariably, coral continues to be a favorite shade. Whether it's flowers or a simple throw, you can instantly add some color to your homes with this fun and vibrant shade. Not to forget crockery items like plates, spoons, coffee cups, mixers and something very subtle like clocks or even curtains in your living room.
#5: Stationery
Yes, stationery can be one of the components that you add this color to in this year! For somebody in school, you can look out for pens, books, water bottles, and table lamps.
#6: Tech and gadgets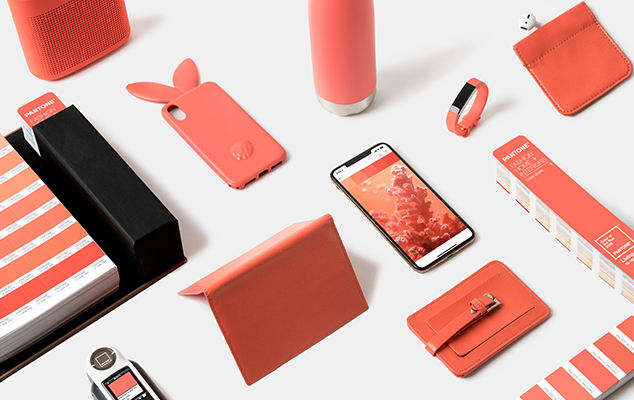 Imagine Apple launching an iPhone in the living coral hue! Wouldn't that be stunning? From gadgets to phone accessories, you will see everything colored in living coral this year! All you tech nerds can look out for phone covers, tablet, and laptop covers, watches, power banks, speakers and so many more gadgets to come in this year ahead.
#7: Hair Color
You can expect to see it all over interiors magazines and stationery, but it turns out Living Coral could provide the perfect inspiration for a hair makeover, too. If you're fancying a quick refresh, this Pantone Colour is the one to opt for. The pink-meets-orange shade is ideal for brightening up your skin tone and making you feel more wide awake for the year ahead, plus it makes your all-black wardrobe suddenly seem cheery.
Pantone also cited Living Coral as a color of carefree happiness. A press release says it "symbolizes our innate need for optimism and joyful pursuits"—a feeling that, perhaps, people might be craving in today's landscape. We hope this year you live your life to the fullest with coral around you in every dive you take!
Written by: Shweta Sunny
You May Also Like
June 9, 2017
July 21, 2017
August 29, 2017